How Can A Business Protect Itself From Theft
Posted by:
Admin
Tags:
Posted date:
11-04-2023
Have you been asking: how can a business protect itself from theft? 24/7 Doors & Shutters Ltd offer security shutters and doors for Manchester and the surrounding areas. This article looks at how to prevent burglary and theft at your business.
How to prevent burglary & theft at your business
Alarm System Fitting
Installing the highest industry standard alarm systems is one of the most efficient ways to protect your company's building from property damage, burglary or theft.
Hi-tech alarms are generally enough to deter potential burglars, enabling you to keep an eye on your premises from external threats effectively.
Most small businesses don't require expensive alarm systems, and you can still achieve customised setups, as many security companies provide low-cost options that you can sync to your tablet, PC or smartphone.

Entry Point Checks
Many burglaries that occur across businesses are a crime of opportunity, for example, neglected or lost keys, keys or equipment left inside vehicles or unlocked doors. Thieves search for unlocked doors and open windows; if they don't find any, they often move on to the next home or property.
To avoid your business building being victimised, you or the designated employee must double-check every entry and exit point after leaving and locking up your building, ensuring they are secure.

Key Management
We encourage business owners to track all the keys they have issued to their employees, ensuring they are responsibly returned when they quit the company or are fired. You want to limit the number of people that have access to your keys and other expensive equipment.
If more employees have access to keys and costly equipment, you'll find that your business is more susceptible to risks of theft and vandalism. One of the ways you can control these issues is with personalised key fobs and similar access control systems, as this enables you to determine the employees that are able to enter specific buildings or areas.

CCTV Cameras Installation
CCTV (Closed-Circuit Television) cameras offer businesses high-quality capture images, recordings and video surveillance of the activity outside of your premises. Surveillance cameras help prevent and discourage potential thieves and successfully protect your property during operating and non-operating hours.
We highly recommend placing such cameras and technology in strategic areas, such as places close to blind spots and access points. It will enable the viewer to identify the faces of employees and customers.
You must make yourself hyperaware of the legal and privacy ramifications and make your employees aware of the whereabouts of all CCTV equipment. You can install cameras inside the workplace; however, it is often against the law to install cameras in bathrooms, restrooms or employee lounges for the sake of safety and privacy.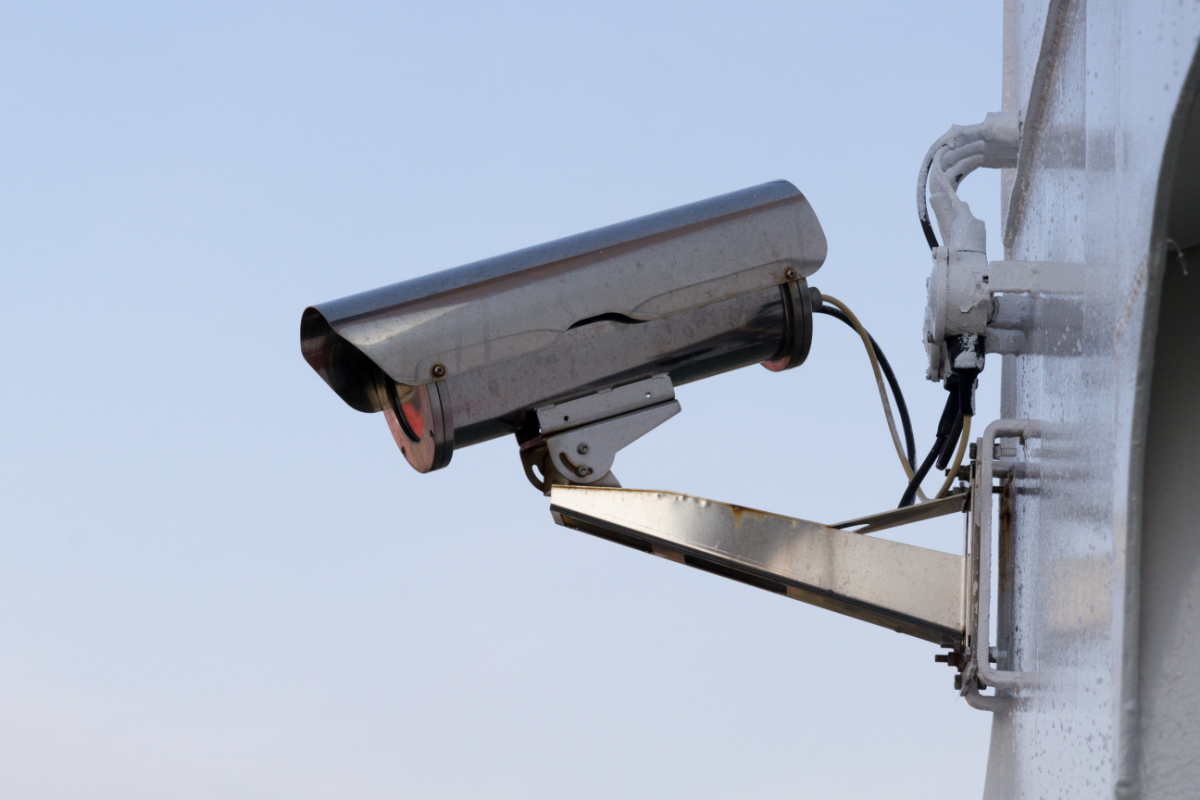 Background Checks
Sometimes employees who commit fraud in your workplace are deemed the most trustworthy in your establishment, as this is how they manipulate the system. Such checks will help prevent employee theft and curate a smarter hiring system.
It is vital to perform essential background checks on your contractors and employees, especially those that are newly hired. If you're in search of professionals to handle sensitive data or financial information concerning your business and customers, it is even more significant to do a thorough check.

Building Exteriors
Alongside efficient indoor protection, you must also pay attention to your building's exterior, as aspects can be broken into or vandalised by criminals. Wherever possible, it's crucial to remove any obstructive features that can be a space for a criminal to hide.
Get rid of large bushes or tall hedges that provide cover from law enforcement, and ensure your exterior is well-lit and has motion detector lights, especially the windows and entryways; this will help any employees inside be seen, and it ensures the general public can see any suspicious activity more clearly.

External Theft
External theft is a crime committed by a trespasser or someone outside your company; for example, it may be shoplifting, fraudulent product return or break-ins. Tips to prevent external theft include:

Ensure you provide excellent customer service, as alert, attentive employees can sometimes deter shoplifters.
You must be able to see all areas of your shop, whether that means more employees surveying the area, security mirrors and surveillance cameras. These will help monitor your building.
Ensure you keep track of your business inventory and frequently investigate any inconsistencies.
When making deposits, you must keep security in mind, and all deposits should be completed during the day. It's better to vary the time and route taken to get to the bank if you must make these journeys.
Aim to install a high-quality security system, and always be alert. Respond to security alarms immediately by contacting officials or emergency services.
Internal Theft
Internal theft is a crime committed among those inside your company. Such theft involves employee shoplifting, fraud and embezzlement, and whilst it can be challenging to believe or accept that an employee you've hired and trusted may steal from you, your property or other employees, it's vital to ensure you have precautions lined up. Tips to prevent internal theft include:

Start by checking criminal records and references before hiring a new employee.
Develop a list of precautions that you can implement to minimise the risk of internal theft; for example, check the books yourself and hire a trustworthy independent bookkeeper.
Separate duties between employees, such as the worker responsible for receiving money, shouldn't be the same employee reconciling receipts.
Each employee should be personally responsible for their own cash drawer and belongings.
All policies must be explained and communicated clearly and consistently.
Bonding insurance is also something to consider purchasing, which is bonding insurance in an agreement guaranteeing repayment of losses due to another employee's actions.
Remember to keep all employees involved in your prevention plans and provide them with adequate training.
How to secure your business premises
Keeping your business space or establishment building secure through numerous means is the best way to ensure you, your employees and potential customers or visitors are safe inside. Security is a vital concern for all managers and business owners, as it not only protects your staff and belongings but also your private data.
No matter the industry, sector or size of your business, you will require some form of security solution for your physical premise to prevent the risk of vandalism, break-ins or other crimes. Such risks can be mitigated, yet you must take several proven steps that will provide you with safety and security. The following operations will offer the best protection for your commercial building

Monitor Public Access Levels: We recommend you consider the level of access to your building that others have. Implement sign-in procedures, key-cards and fobs, and perhaps audio or video intercoms that allow you to check who is entering and exiting your premises. If you have shops, you might want to put up mirrors that display blind spots or corners so that you can view the surroundings better.
Secure Windows & Doors: If you find that your shop front or establishment building is experiencing break-ins or at risk of such, we encourage you to assess whether grilles or security shutters would be suitable.
Install An Alarm System: Professionals and local police officers would recommend you install a suitable system that ensures that you and your employees are alerted if there is any sign of trespassers or a security breach. Many alarm systems can be synced to your smartphone and can immediately contact emergency services.
Security Glass Panels: You may want to include security glass doors and windows to enhance the security of your building, as the layers of glazing can protect it from shattering after vandalism.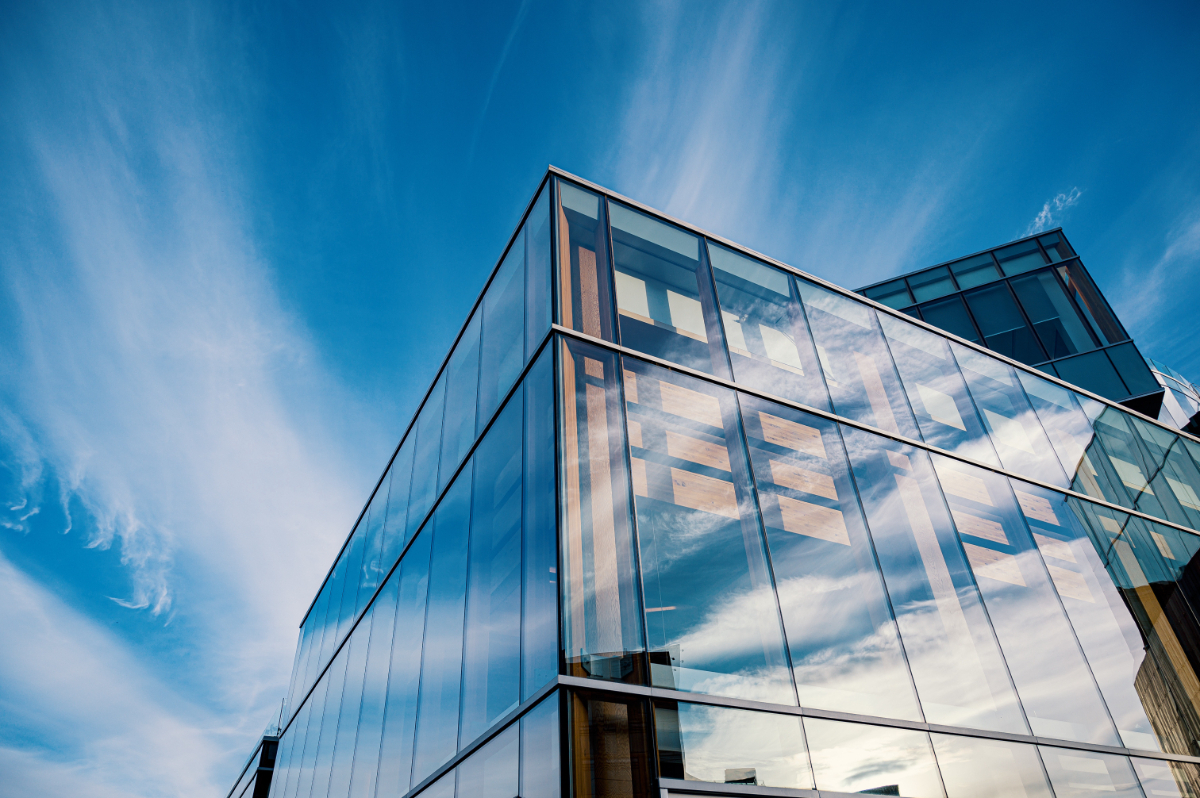 Poor Visibility Areas: Search for areas with poor visibility and hidden recesses, especially around essential locations, such as car parks and access points. Consider adding external lighting to make your camera visible to potential criminals.
Employee Safety: You want to ensure that the safety of your employees is a top priority. You must identify a solid escape route, individual working policies and training courses that prepare staff with the best solutions and responses to emergencies.
Employee Responsibilities: We recommend appointing a member of staff other than yourself and the other managers to hold the keys and be responsible for locking up if you, the owner, aren't available or present.
Minimise Visibility: Consider whether or not you have any valuable items on display, either in the window or out in the open. Ensure all laptops, tablets, important documents, and various others are all tucked or locked away and labelled as business property.
Handle Cash Efficiently: Reduce the amount of cash you have kept on-site at your premises. Keep it out of public view, and it would be sensible to consider installing a safe.

It's vital to invest in your premises' security, as this is sure to protect your business and be a worthy investment long into the future. Such measures will mitigate risks, and they will enhance the feeling of safety and security among your customers, employees and visitors.

---
Are you looking for security shutter installation in Manchester? We offer commercial and domestic doors and shutter services offering security for your home or business.