What Are Business Physical Security Requirements
Posted by:
Admin
Tags:
Workplace Security, Business security, Security Requirements
Posted date:
30-06-2022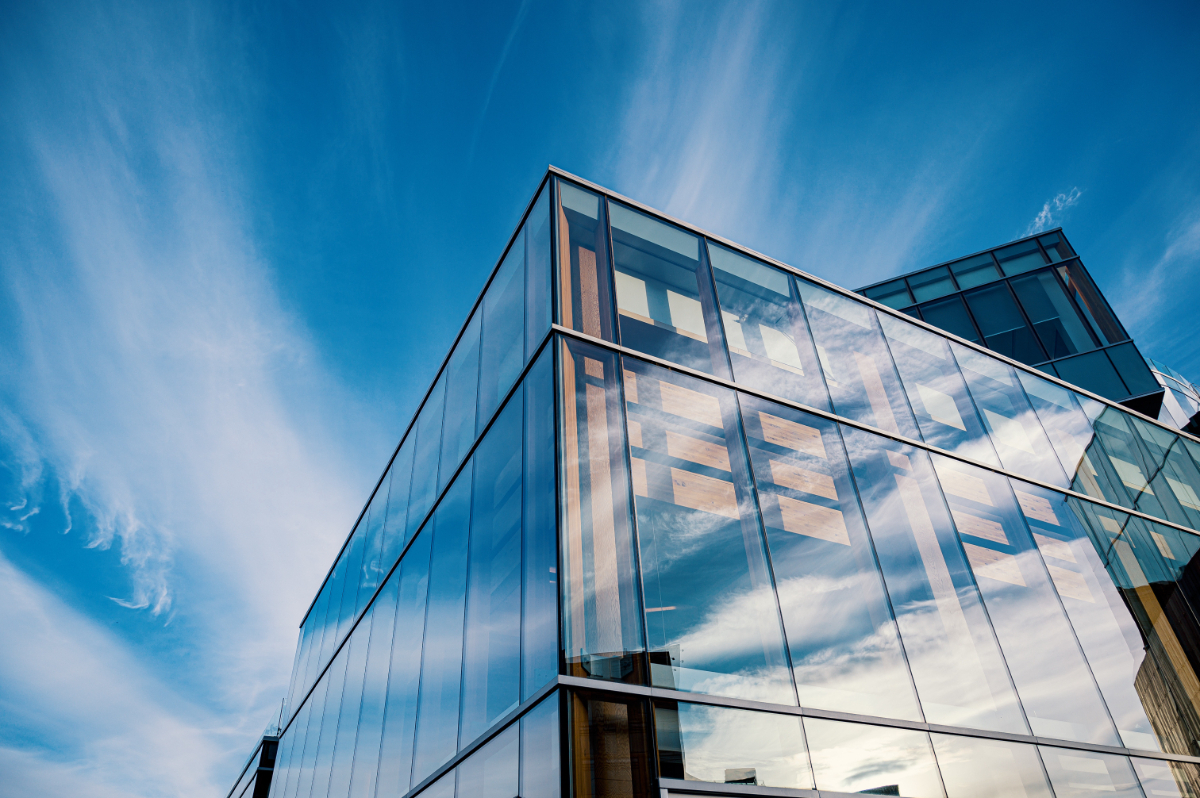 A solid physical security strategy is crucial to workplace security, no matter your industry. What are the requirements to security measures, and where should you start? Keep reading this article if you're asking yourself those questions.

Physical building Security
Physical security measures typically consist of access control systems, limiting what employees and visitors can enter the property. This can include security personnel, key access points, video surveillance and more to restrict access, ensuring only the proper authorities can enter where they're permitted.
Of course, external threats to your business don't just come from the physical, as data security systems are just as necessary to manage. Your server rooms contain sensitive data and sensitive documents that are at risk from cyber-attacks. Cloud-based systems should always require multi-factor authentication and password encryption. The internet is being used widely across businesses and is more likely to be hacked than you are burgled.
A mix of security systems to protect your physical assets, access points and internet servers and networks will leave your business being the most protected possible.
Importance of corporate physical security
Despite remote work becoming more popular among workers, physical security countermeasures at the business's physical location are still vital. While working in a corporate space, video surveillance systems and visitor management systems are a minimum expectation, with alarm systems designed for intrusion detection being something worth investing in also.
Much like residential buildings, corporate must implement measures like physical barriers and security software in the event of forced entry or suspicious activity. Such measures in place are a requirement to keep employees safe and are the best practices to keep sensitive and expensive equipment securely stored on-site when concerned about criminal activity.
Best practices for maintaining physical security
An infrastructure of physical and data security requirements can protect restricted areas and sensitive information from being stolen, damaged or lost.
However, hiring security staff, conducting risk assessments, and preventing physical access will only get you so far. Security measures are only as efficient as the employee training conducted; for small businesses and larger ones alike.
All employees should receive detailed guidance on the security implemented at the facility or office and the protocol for an emergency situation.
Beyond this, all staff should know of the visitor policies, as all clients, job applicants, friends, and family members should be correctly signed in through the front door. If anyone is allowed to walk in, you can quickly lead to a physical attack.
All visitors should have an appointment arranged beforehand, checking with the front desk, security gate, or other key entry points to your premises.A guest pass is essential for public bodies when on your site, as this will inform all security personnel of their access areas and prevent them from seeing confidential information. Upon check out, all visitors must return their guest pass and check out with the front desk or security booth as they arrive.

Operational requirements
When evaluating and implementing new security measures, some factors are worth considering. To ensure all security managers and practitioners can perform risk assessments and assess your workplace, you should adhere to the following.
Security awareness
It is of the utmost importance that all employees and staff be vigilant in reporting any suspicious activity witnessed at work. Employees will most know the facilities, including sensitive areas and storage rooms, meaning identifying any intruders or suspicions should be down to them.
Staff Training
Monitoring and alerting employers to any suspicious activity or items should become part of staff training. Correctly protecting a company starts with the ability of employees to recognise suspicious movement and recognise the security procedures in place.
Deterrence
Avoiding theft or workplace violence is a matter of using CCTV, fences, doors, security personnel and other resources in conjunction with a trained and prepped task force. Criminals will not be deterred by CCTV alone, but if you and your staff and guard force are vigilant, this requires more planning and will stop most criminals from trying. The more security measures you put into place, the more likely you are to deter criminals from breaking into your site.
Patrolling, guarding and security officers
Another crucial security measure is patrolling both your premises' internal and external areas. These routes must be planned and rehearsed, with all staff having clear responsibilities during procedures.
Attempt to have your patrols regularly but unpredictably, so there are no weak spots in your security.
Access control
Ensuring monitored access to your property is crucial, along with boundaries established between private and public areas once inside. Your site may require ID badges, a security desk or patrolling of a guards team to guarantee no intruders enter.
This depends on the scale of the event and the budget. Your property may have various control points where guests cannot enter private areas. You should ensure such areas are secure and clearly signed in such examples.
The perimeter
One of the weakest points of most businesses is the perimeter, which is why you should invest special care in managing and maintaining a secure line.
Defensible space is split into public and private areas, which should be enforced by security personnel. Only those with proper authorisation should enter the private space. Control measures will require more security when opposing unlawful activity or protests.
Control Rooms
Any site with several security personnel should have a Security Control Room (SCR) established.
These are used for dealing with serious incidents and act as the hub of security for the site without infringing on another space. Whether you outsource your security or have an in-house team, you should install a control room.
Structural framing, walls and floors
Many UK buildings are designed using steel, concrete and timber frames, erected from unframed masonry. They are designed to protect residents and inhabitants in the event of an attack using explosives or fire without the entire building collapsing.
All operations should be held within a structurally sound property where employees, guests and clients are safe when inside.
External doors and windows
There are few better security systems than a good quality door or window, as these can deter criminals when they cannot quickly enter. Key operated locks on windows and glazed doors with reinforced glazing may save your business from losing valuable assets.
You can also invest in technologies that minimise shattered glass effects, meaning there are fewer injuries on-site. Laminated glass and anti-shatter film can prove cheaper to install when it comes to new windows.
Doors
Doors serve many purposes on your premises, from control access to permitting an appropriate flow of people at one time. When manned by a security team, a door acts as one way in and out of restricted areas or can provide a barrier when in the presence of a hostile person.
Many doors are fitted with alarms to alert they have been opened, which is ideal for intrusion detection on larger sites.
Windows

Depending on the nature of your business, you have many different types of glass to choose from. Toughened glass is five times stronger than typical annealed glass, with other options being polycarbonate, laminated glass and heat strengthened.
However, installing the correct windows is more than choosing the right glass for you. The rest of the glazing system of the fixings and support structure should also be appropriate.
Integrated security systems
Regardless of what security systems you choose, they must work together in harmony. CCTV, lighting and intruder alarms are fantastic at deterring and stopping criminals when used in unison.
Alarms
Many businesses rely on police response to answer their alarms. The National Police Chiefs Council (NPCC) outlines police requirements for alarm responses. When you use a security company to install alarms, always check they are police compliant and can issue a Unique Reference Number (URN). Having peace of mind the police will arrive on-site is crucial.
Lights
Lighting, especially external lighting at your property, can significantly deter criminals and suspicious activity. Furthermore, good lighting can also protect staff and make them feel safe when leaving the property later at night.
Remember, with all of these security measures, proper training and guidelines provided to employees is the best way to keep a business safe. No one security protocol will keep your company safe from theft, damage or loss of assets.
---
Are you looking for security shutters and doors in Manchester? We offer commercial and domestic doors and shutters offering security for your home or business.