Window Shutters and Grilles

Manchester
24/7 Doors & Shutters Ltd offer an extensive range of window shutters and grilles in Manchester and the surrounding areas. We take security very seriously. We can provide you with a wide range of security shutters and grilles perfectly tailored to your business needs and added window security.
Listed below a range of shutters and grilles that we can supply and fit:
Door & window shutters for commercial and residential properties
Door & window grilles for commercial and residential properties
Shopfront shutters for single or multiple floored retail units
Roller shutters for commercial, retail and domestic premises
Built-in security shutters for residential, industrial, retail and residential premises
Fire protection shutters- we can offer these protection shutters for all manner of premises.
From automated roller shutters to inexpensive security grilles, talk to our experts to gain peace of mind. We can offer all shutters and grilles in either manual or automated designs.
Door and Window Shutters
We have a vast range of automated or manual door and window shutters. All our shutters offer extra security for you, your family. We also have a variety of door and window shutters available for commercial, retail, industrial and office premises.
Door and Window Grilles
Our ranges of door and window grilles are available in a variety of designs and styles. For windows and doors, we offer either manual or electronic grilles. Our grilles give added to security for all premises from residential to business.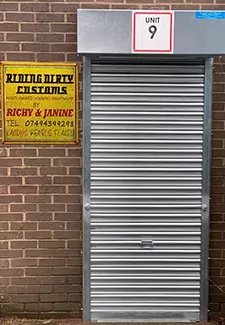 Shopfront Shutters
Our shop front shutter can be either manual or automated. They offer added protection to the front of your retail premises. They also give added protection from the burglary to the stock stored and on display in your shop.
Roller Shutters
Roller shutters are ideal for commercial and business premises. They can be either manual or automated. The larger shutters are automated and will have an emergency manual override system in case of a power failure.
Built-in Security Shutters
Built-in security shutters give all the benefits of easily operated security at night, but by day they disappear, leaving your premises attractive and welcoming. They also offer high levels of security.
Fire Protection Shutters
Fire rated shutters are roller shutters that are explicitly designed to withstand fire damage. Fire protection shutters Shutters are constructed from a combination of fire-resistant materials, including a synthetic outer skin that is specially bonded to a high-performance insulation core. Fire protection shutters help prevent the spread of fire throughout a building and also allow employees and customers more time to evacuate safely.